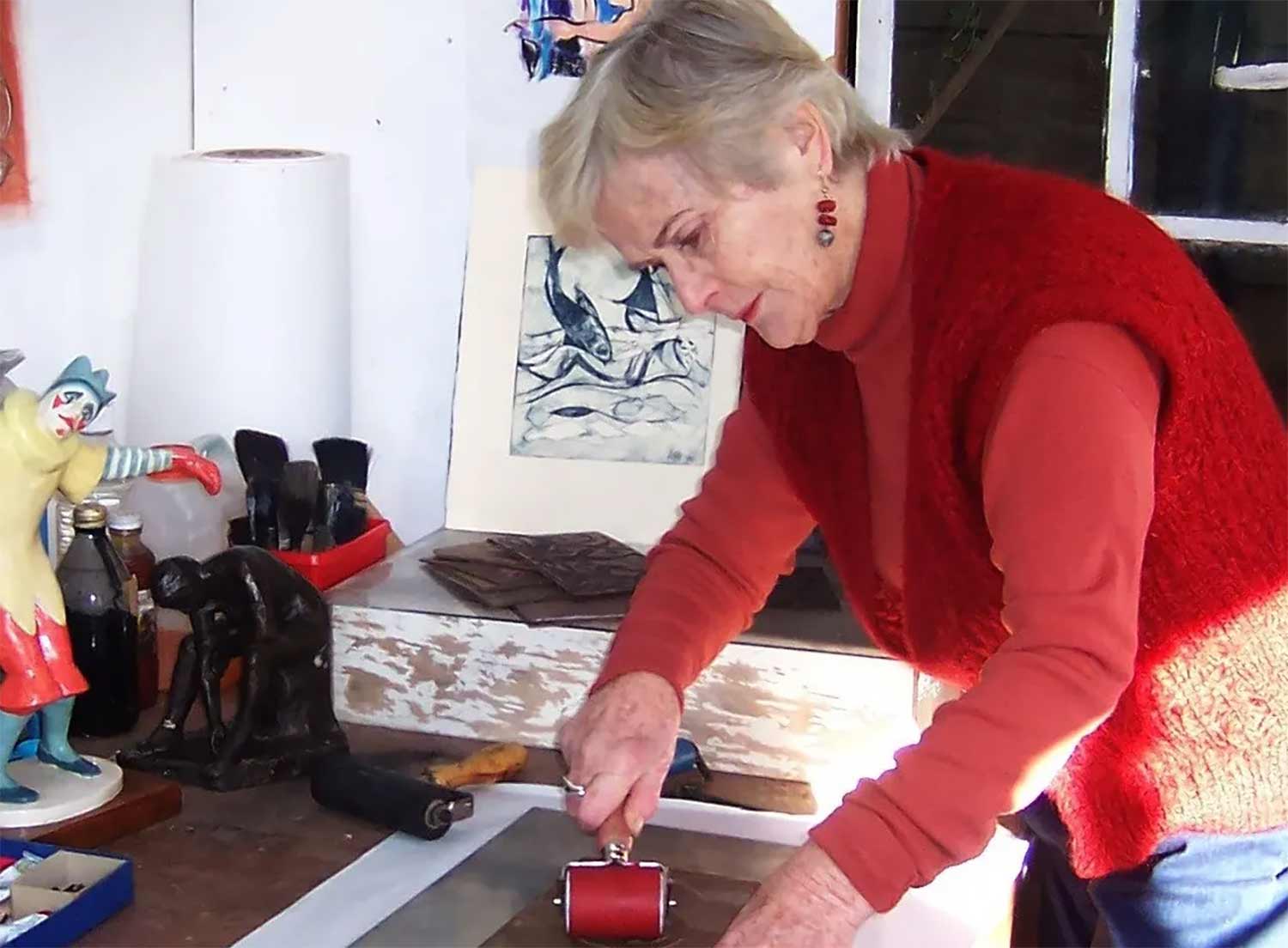 Sculptor and painter Amelia Shaw-Hastings (1924-2018) was awarded a place at the Moseley School of Art, Birmingham, where she remained until 1939 when she became a student in the first intake of the newly-devised Industrial Design Course at the Birmingham College of Art.
The advent of the War intruded into everyone's life, and Amelia was seconded to assist the war effort between 1942 and 1946 carrying out, among other things, technical illustration for Army Field Manuals.
Amelia later worked for several years in London in the fields of technical illustration and graphic design and became Art Editor for several trade journals. Following her marriage to a scientist, Amelia gave up commercial art, and, after the War, she became a sculptor . . . a difficult vocation when you have four young sons. Amelia turned this to her advantage, and used her sons as models, even keeping a modelling stand behind the kitchen and bathroom doors so that she could capture whatever time was available to practise her art in sketches and wet clay.
Amelia held her first one-person show at the John Whibley Gallery, Cork Street, London in 1971.